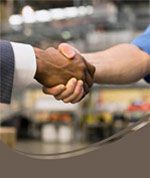 Our Partnership Changes Lives
Your participation can eliminate the barrier of unreliable transportation to and from work for individuals who want family-sustaining employment & independence.
How Does It Work
Program
Participants are identified, screened and engaged through a comprehensive review process.
Clients vehicle needs or issues are reviewed and identified.
Once qualifications are completed and needs assessed, participants follow a financial counseling, individualized budgeting, and vehicle maintenance curriculum to complete their eligibility.
Clients are then matched with the transportation assistance they require including donated or purchased vehicles.
On-going support and counseling is available to the participants.
Matching low income families with reliable transportation for employment or education is achieved.
---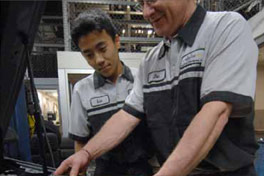 Investment
Resource to assist individuals/families in our community
Provide workforce training to successfully increase knowledge and competency of your associates
Hands on experience for technical and high school students with real world applications
Mentoring opportunities for high school students with professionals in participating facilities
---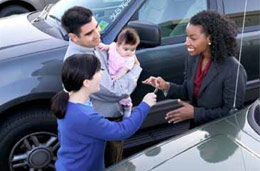 Outcomes
Build stronger incumbent workforce
Businesses have the potential to build long-term relationships with participants when they successfully complete the program
More highly trained graduating students ready to enter the workforce
Partners receive recognition for being involved in a community uplifting program
---
Who Qualifies?
What are the criteria for participation?
200% poverty or less
Must have a valid driver's license
Must carry insurance
Must be working or looking for work
This program is funded in part by the Federal Transit Administration (FTA) as authorized under 49 U.S.C. 5311 Formula Grants of Other than Urbanized Areas (5311) (CFDA 20.509)